BIO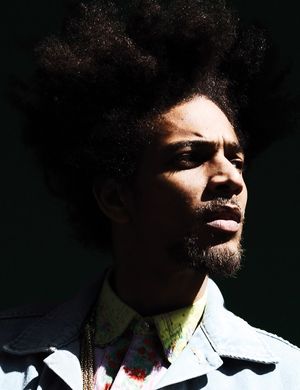 Aynzli Jones and his raspy energetic flow have gone from independent Artist to major signee and everything in between. While working on his debut album Future Vintage Aynzli's hit song "All In" was used in the Coca Cola campaign which went to be a number 1 on the iTunes Charts in regions commercial aired  (
https://www.youtube.com/watch?v=Uasg8CAd_6o
 ) 
Operating from LA, London and Kingston, Jamaica Aynzli has had the chance to work with some amazingly talented producers, such as N.A.S.A North America South American duo who produced "Hide" a Hip-hop Soul banger. His music has been featured in films and advertisements. The Remix of Hide by TropKillaz premiered in a Sonos Speakers commercial for the Super Bowl (see here 
http://youtu.be/G2ZqvClReZQ
) and went straight to number 1 on the US & UK iTunes dance charts. Followed by features from Childish Gambino,  featured on Vice's TV Channel.  
Aynzli's music has been breaking out  through film and advertisements and his style and versatility sets him apart from the norm and so has seen him collaborating with some of his favourite eccentrically creative artists such as Moby, Kool Keith, Congo Natty, Childish Gambino, Sizzla Kalonji, Fatlip From The Pharcyde, N.A.S.A, Tropkillaz, Mushtaq and Salaam Remi to name a few. 
His artistic authenticity results in a unique sound and style with catchy hook.